Bethel Park, PA 15102
(412) 833-2805
Douglas E. Martin, CPP, MPhotog., Cr. Certified Professional Photographer
Master Photographer
Photographic Craftsman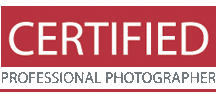 Clients include:
Estee Lauder
Insurance Club of Pittsburgh
Quantapoint
The Bond Group
Realtors from:
Coldwell Banker
ReMax
Prudential
Executive/Business Portraits
Whether it's for business cards, newsletters, publication or your webpage, we can create the perfect portrait for you.

Executive sessions begin at $225.00.

This includes 30 minute session and up to 2 retouched images on CD.

Images included are both Color and Black and White

Both high res for publication and low res for web/facebook, etc.
Call us today to discuss your needs